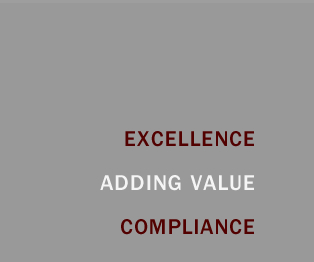 QHSE Consulting

Vi Assurance assists organizations to develop, implement, maintain and
improve management systems that are:

• Relevant to the organization.
• Easy to understand and effective in business compliance to legal and other requirements.
• Suitable to be used as a basis for training new staff.
• Value adding.

If required by you we will ensure that certification to the following standards
(as applicable) is achieved:

• AS/NZS ISO 9001:2015 - Quality Management
• AS/NZS ISO 14001:2015 - Environmental Management.
• AS/NZS 4801:2001 - Occupational Health and Safety Management.
• OHSAS 18001:2007 - Occupational Health and Safety Management.
• ISO 45000 - Occupational Health and Safety Management.

These systems can be developed as stand-alone systems or as a single integrated
management system.

It is through the methodology that we follow and the expertise of our people,
that we are able to ensure that clients achieve real benefits and value from
their management systems as well as certification to the applicable standards.

QHSE Support to organizations currently certified for various management system
standards in maintaining the accreditation through the performance of the internal
audits, facilitating the implementation of their existing procedures such as management
reviews, operational control, hazard and risk management.